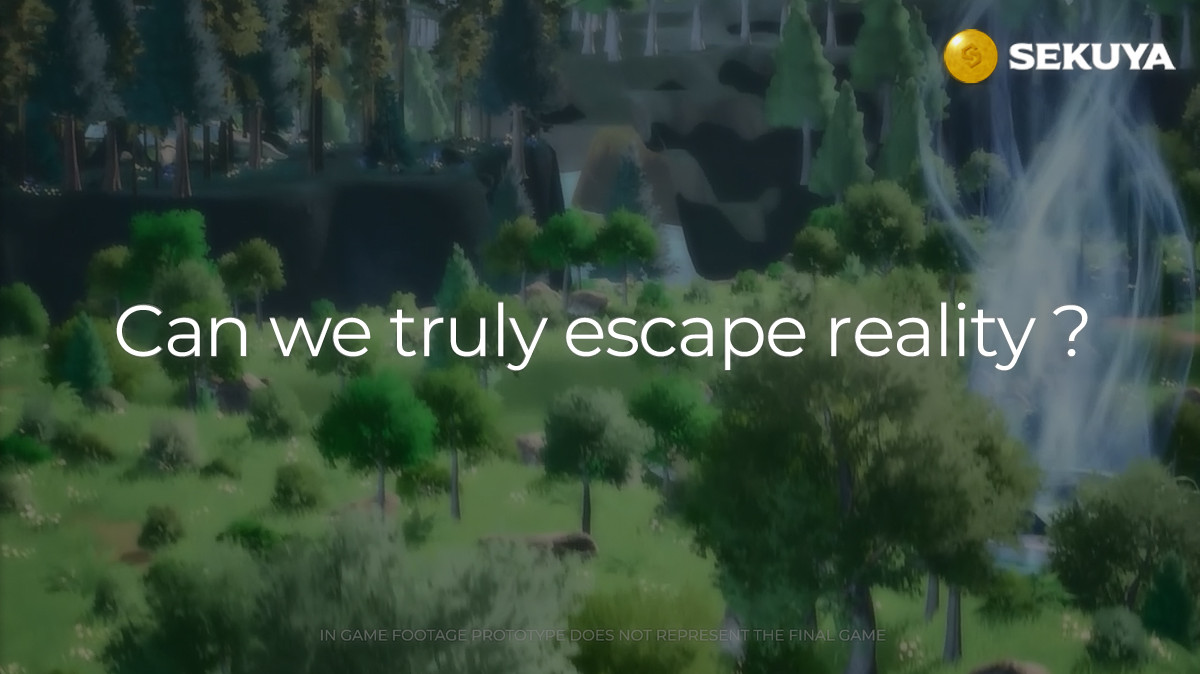 Sekuya Unveils Keep Building Vol 2: New Worlds and Expressive Reactions!
Sekuya, the visionary in the Esport Gaming Metaverse, is proud to announce the release of their thrilling new game progress trailer, Keep Building Vol 2. This captivating trailer offers a first look at visually stunning new areas while introducing a delightful feature: expressive Reactions.
Watch here: https://youtu.be/lOcEUOrfzac?si=FRYV3PxthzQiNYL0
Sekuya has always excelled in crafting mesmerizing virtual realms, and Keep Building Vol 2 takes it a step further. Players are invited to explore four entirely new and enchanting areas:
The Blue Bell Forest: Dive into a world of enchantment where blue flowers stretch as far as the eye can see. Hidden secrets and mesmerizing quests await.
Mystical Black Forest: Venture into the heart of darkness, where mystical creatures and intriguing secrets hide among the trees.
Enchanted Tropical Forest: Journey to a lush, vibrant realm, complete with crystal-clear streams and exotic creatures that promise thrilling adventures.
Flourish Central Hub: This bustling center of the Sekuya universe is a hub for meeting fellow adventurers, sharing experiences, and embarking on new quests. The central hub promises to be a place where the metaverse comes alive with interaction and engagement.
Introducing Expressive Reactions:
Adding to the excitement, the "Keep Building Volume 2" trailer introduces Sekuya's latest feature: Reactions. These fun and expressive Reactions bring a new layer of interaction to the Sekuya universe. Gamers can now express themselves through a variety of emotive Reactions:
The friendly "Wave" allows players to greet each other with a simple gesture, enhancing the sense of community within the Sekuya world.
The romantic "Love Sign" lets players express their affection, allowing digital connections to mirror real-life emotions.
The energetic "Jump" signifies excitement and enthusiasm, an ideal Reaction for those thrilling moments within the metaverse.
The "Skuy" Reaction, exclusive to Sekuya, carries the essence of the platform's identity, offering a unique way to connect and express.
These Reactions add a personal touch to every interaction, making Sekuya's metaverse even more dynamic and engaging.
Joshua Budiman, Sekuya's CEO couldn't hide his enthusiasm about these new developments. "We are committed to continually elevating the Sekuya experience and making our metaverse a place for thrilling adventures and meaningful connections. 'Keep Building Volume 2' presents exciting new worlds and the expressive Reactions feature, which will undoubtedly enhance interactions within our metaverse."
As Sekuya advances, these innovative features underline the company's dedication to shaping a continuously evolving, immersive, and interactive metaverse. "Keep Building Volume 2" and the expressive Reactions are set to bring the Sekuya community closer and set the stage for more thrilling adventures in the world of Web3 gaming.
Stay tuned for the official release of "Escape Reality 1" and the opportunity to dive into the enchanting new worlds, express yourself with Reactions, and continue building unforgettable experiences in Sekuya's ever-expanding metaverse.