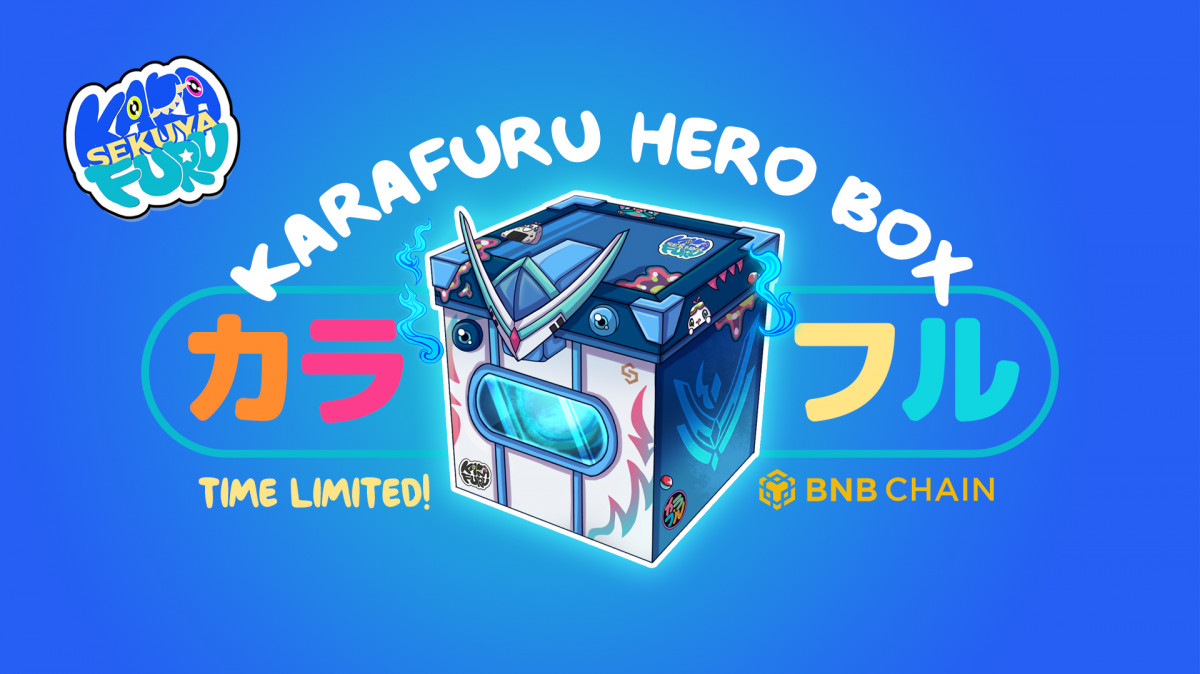 THE FIRST EVER GACHA COLLECTION IN CRYPTO SPACE BY KARAFURU X SEKUYA!
Listen here: https://t.me/sekuyaofficial/574797
Time Limited Gacha Box
Playable SSS Hero & Ultra Rare Items
By Karafuru (45.000 ETH Volume! #1 NFT Projects in Indonesia) visit here: https://www.karafuru.io
By Sekuya (MOBA Multiverse, ATH 3000%!!!) visit here: https://www.sekuya.io
Backed by 89 Communities+ with 800K members in Asia!
Utilities:
$$$ Prize Pool (Join with Furupoints, Get $$$ USDT!)
Combo (Collect Items, Get Free Furupoints)
Combine (Combine Items, Get Higher Items)
Store of Experience! (Player level and experience can be stored in SSS Hero)
Gacha Details:
Date: 30 Nov 2023
Platform: sekuya.io
Gacha: 0.2 BNB / Box (Free 10 Furupoint! VIP X2!)
GET YOUR VIP PASS TODAY! linktr.ee/karafuruhero